Laser Vision Correction Services
Correct Your Vision with Laser Treatments
If you struggle with astigmatism, nearsightedness or farsightedness, your condition may impair your daily activities, making life more difficult to manage. Fortunately, treatment is available through laser vision correction or devices such as glasses or contact lenses. Gulf Coast Vision Center can improve your vision and help you see more clearly.
Gulf Coast Vision Center can help you take the first step to correct your vision with a comprehensive eye exam and diagnosis. We identify the issue and make recommendations on what type of treatment is appropriate. To find out more about our laser vision correction services, contact one of our locations in Pensacola, Pace or Crestview.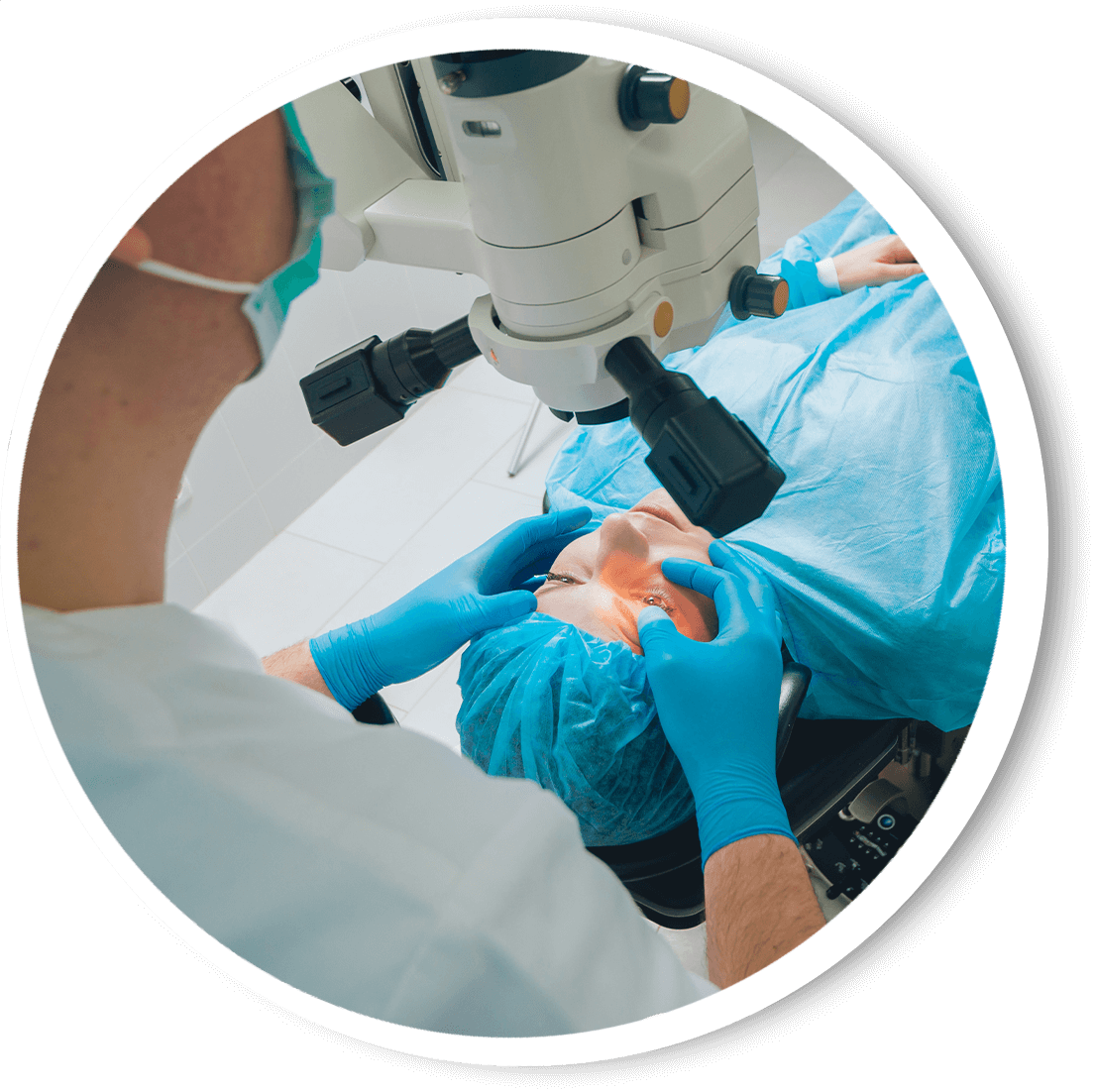 Are You a Candidate for Laser Vision Correction?
Laser vision correction procedures are not ideal for everyone. Therefore, it is important to consult your optometrist before undergoing a procedure. You may be a candidate for laser vision correction if you meet the following qualifications: 
20-65

years of age 

Stable eyeglass and

contact lens

prescription for at least 2 to 3 years 

Stable vision over, at least, the past year 

No history of active corneal disease 

No significant medical or eye problems 

No significant dry eye 

Not pregnant or nursing 

Eyeglass prescription within certain limits set by your eye surgeon 
Is Laser Vision Correction Surgery Safe?
While any procedure carries a certain level of risk, LASIK is widely considered by most professionals to be a safe procedure with a low rate of complications. Some of the most common LASIK side effects, such as dry eye or glare in vision, are almost always temporary and usually resolve within several weeks of surgery. 
What matters most is if LASIK is safe for you. At Gulf Coast Vision Center, we put safety first. We take a careful approach throughout each stage of your procedure, from assessment and diagnosis to surgery. If our doctors determine that you have risk factors that may make LASIK less safe, they will not recommend the procedure for you.
Schedule an Eye Exam Today
Contact Gulf Coast Vision Center today at one of our locations in Pensacola, Pace or Crestview to schedule a comprehensive eye exam.