What Is a Comprehensive Eye Exam?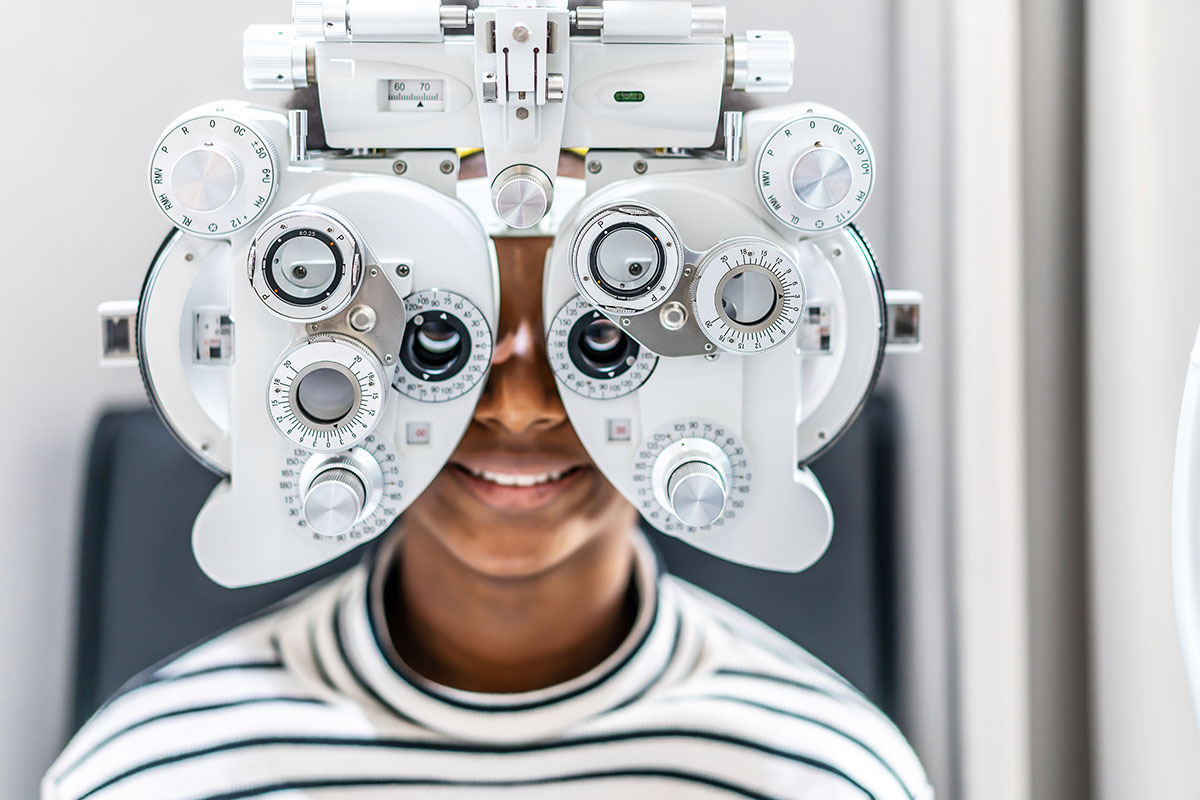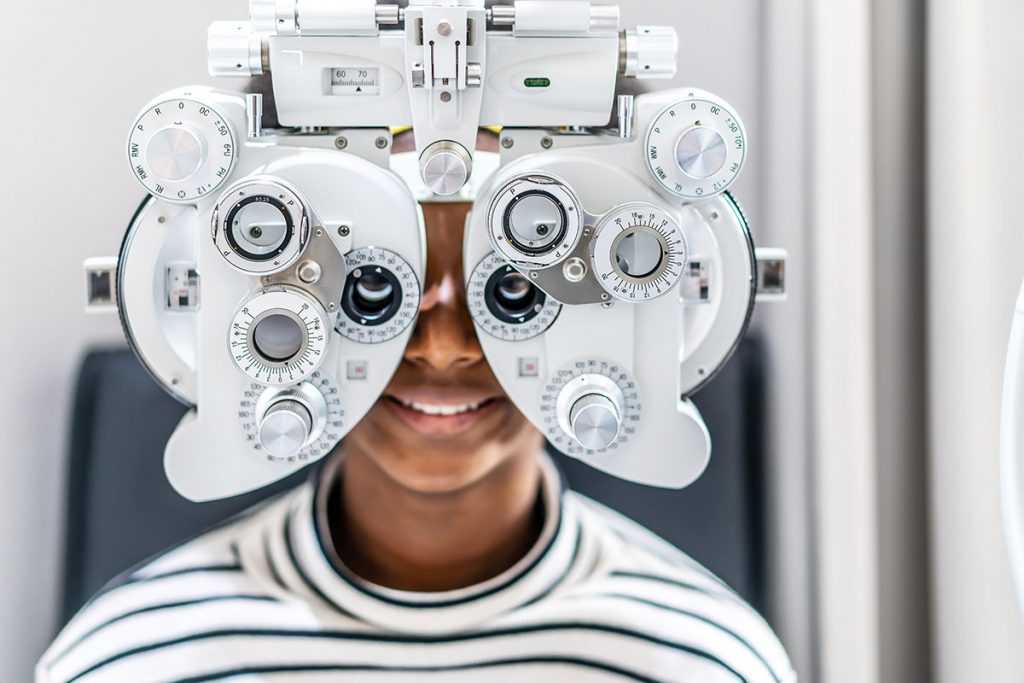 A comprehensive eye exam is designed to evaluate your eyes and your vision. Unlike a simple vision screening that only tests your vision, a comprehensive eye exam is a series of tests that your eye doctor performs to assess the health and condition of your eyes. The test may also extend into your overall bodily health and wellbeing because vision quality can indicate possible medical conditions throughout your body.
Keep in mind that there are different types of eye exams that doctors may perform for several reasons. For instance, doctors may conduct vision screenings, medical eye exams, or routine exams during frequent visits. A comprehensive eye exam consists of far more screenings and evaluations than any of the other exams. It's the equivalent of running a complete diagnostic on your vehicle to see if there are any unnoticed problems.
What Can You Expect During a Comprehensive Eye Exam?
While eye doctors may differ in their individual practices, here's what you are likely to undergo during a comprehensive eye exam.
The Visual Acuity Test
The visual acuity test determines the smallest letters that you can read on a standardized chart (the Snellen chart) or a card held at 20 feet away. Special charts are used when testing at distances shorter than 20 feet, and some Snellen charts are displayed on video monitors.
During the test, your doctor will ask you to cover one eye and use the other eye to distinguish numbers, letters, pictures, or symbols. If you can't identify the images on the screen, the examiner will usually hold up a certain number of fingers and record the distance that you can correctly count them.
Depth Perception
Depth perception is the ability to perceive objects in four dimensions, including the following:
Distance
Width
Height
Length
Depth perception works when both eyes focus on the same object and stretch certain muscles that control the eyeballs. Although you can conduct a depth perception test at home, you will get more accurate results by scheduling a professional eye exam.
During the test, your doctor will ask you to put on a pair of 3D glasses and look at a booklet of test patterns, each pattern containing four small circles. The doctor will ask you to determine which circle in each pattern looks closer than the other three. If you can correctly identify which circle is closer in each pattern, you have normal depth perception.
The Ocular Motility Test
An ocular motility test examines the function of your eye muscles. The doctor observes your eye movement in eight directions.
During the test, the doctor will ask you to sit or stand while looking straight ahead. The doctor will hold an object 16 inches in front of your face and move the object in several directions, asking you to follow it with your eyes without moving your head. You will perform the test with both eyes simultaneously and then repeat the test with each eye individually.
The Slit Lamp Exam
A slit lamp is a microscope with a bright light attached that is used during an eye exam. It gives your doctor a close look at the different structures of the front and inside of the eye. It is a primary tool used to determine the health of your eyes and to detect eye diseases.
During the exam, you will sit in an exam chair in front of the slit lamp. You will place your chin in a rest and your forehead against a band. The doctor will use eye drops that contain yellow dye to see problems in the front of the eye and may use dilating drops to widen your pupils for a better look inside the eye.
Your doctor will sit facing you and will look through a microscope at your eyes by turning on the slit lamp and focusing a narrow, high-intensity beam of light toward your eye. The doctor will be focusing on the following:
The white part of the eye
The cornea
The lens
The retina
The optic nerve
Pupil Dilation
Your doctor performs pupil dilation to increase the size of your pupils during an eye exam so that they can examine the health of the optic nerves and retinas. The exam is critical in preventing and treating eye conditions that could potentially lead to vision loss.
For each eye, the doctor will open the center of your iris to let in more light and administer eye drops to increase the size of your pupil. The observation of the optic nerve is a crucial part of a comprehensive eye examination.
Glaucoma Testing
Glaucoma tests are a series of tests that help your doctor diagnose glaucoma, a disease of the eye that can cause vision loss or even blindness. A comprehensive glaucoma test may include a series of evaluations, including the following:
A slit lamp test
A cornea thickness test
A visual field test
A dilation
An open-closed angle test (between the iris and the cornea)
Schedule an Eye Exam Today
Contact the Gulf Coast Vision Center at one of our Pace, Milton, or Crestview locations or at one of our Pensacola locations on Nine Mile or in East Hill to schedule a comprehensive eye exam today.