Giving Back Beyond the Gulf Coast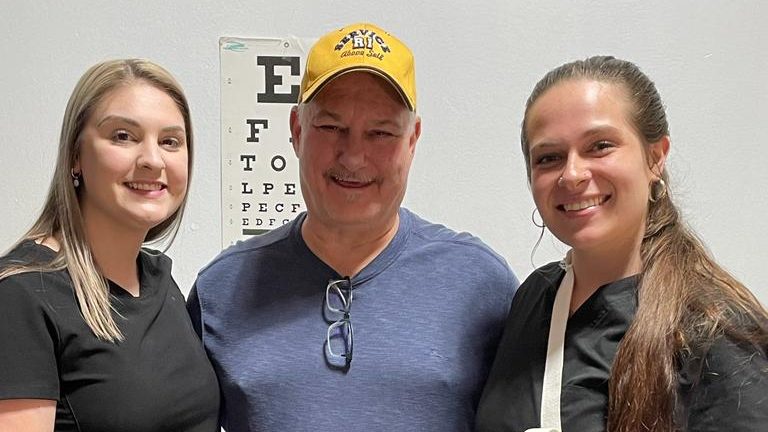 Dr. Reynolds and Gulf Coast Vision Center (GCVC) have been actively giving back to the Northwest Florida community through vision care programs with organizations such as Health and Hope Clinic, St. Joseph's Clinic, Children's Home Society of Florida, Ronald Mcdonald House and The Florida Low Vision Initiative. In the past, Dr. Reynolds has also participated in medical missions abroad in Ghana and Honduras. But on his first trip to Costa Rica with the Cantonment Rotary Club almost 14 years ago, a wonderful collaboration was born. While assembling and distributing wheelchairs to extremely disabled children, which was an incredibly impactful and moving experience, the local Rotary Club in Belen, Costa Rica shared a serious need for eye care in the region. At this point Dr. Reynolds knew he could assist and make a difference.
The following year, Dr. Reynolds went back to Costa Rica as the only optometrist and did around 100 eye exams on his own over the course of a week. As the years passed, the service trip grew with the addition of support from other eye care professionals and volunteers. Services also expanded to include book distribution to schools.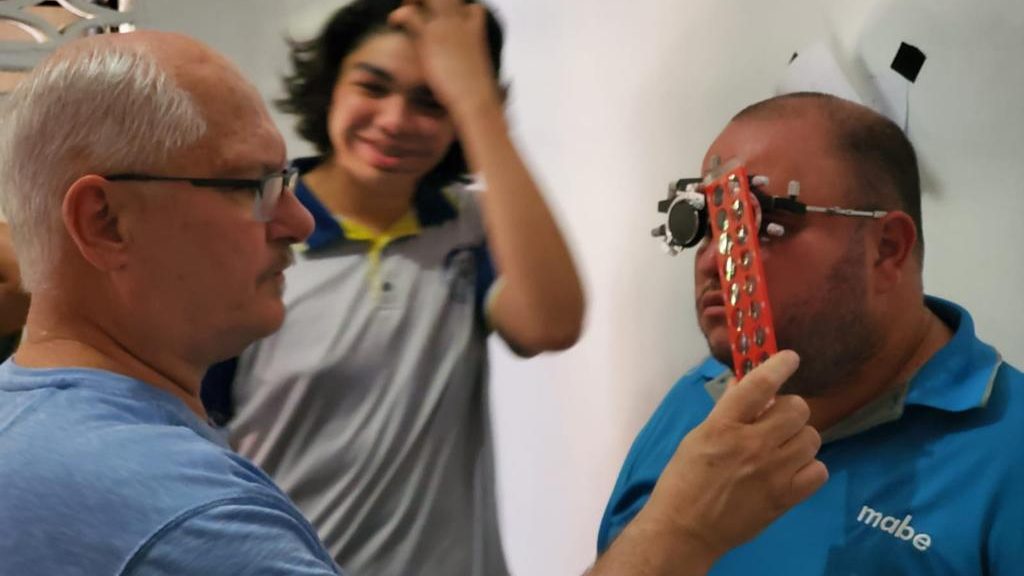 2023 Trip Summary
This year GCVC was honored to join Goshen Indiana Rotary, Indiana University School of Optometry and Dickerson Literacy Initiative on the trip to Isidro, Costa Rica for eye exams and book donations. In just 3 days, nearly 400 patients received eye exams. Of these, 212 people will receive proper prescription glasses (not donated glasses that may not be their exact prescription), 70 are getting reading glasses and 22 people were referred for other issues such as cataracts.
Each year GCVC sponsors one or two staff members who are interested in joining the service trip. Rachel and Maddie are both on track to pursue careers in optometry and were excellent representatives of GCVC. Rachel recently celebrated her 6 year anniversary at Gulf Coast Vision Center and Maddie is a long time patient who shared when she was only 6 years old that she wanted to be an eye doctor when she grew up. She's living up to her childhood dream and shadowed Dr. Reynolds in December and plans to join the practice after graduation.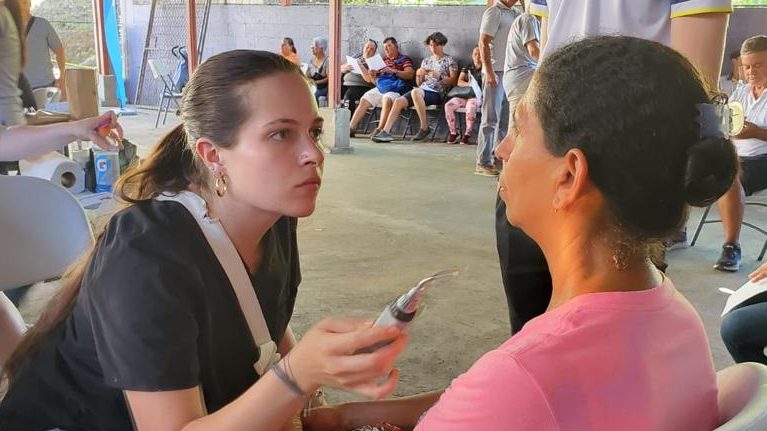 A trip that started with just Dr. Reynolds now has around 15 volunteers traveling to join the annual vision clinics. Initially serving around 100 patients has added up over the years, with an estimated 4,000 patients receiving vision care to date! It's an exciting and important piece to the service Gulf Coast Vision Center provides. Aligning with the mission of service, the concept of eye care is more than just treating problems, it's about caring for patients' well-being.