The Latest Way To Choose Glasses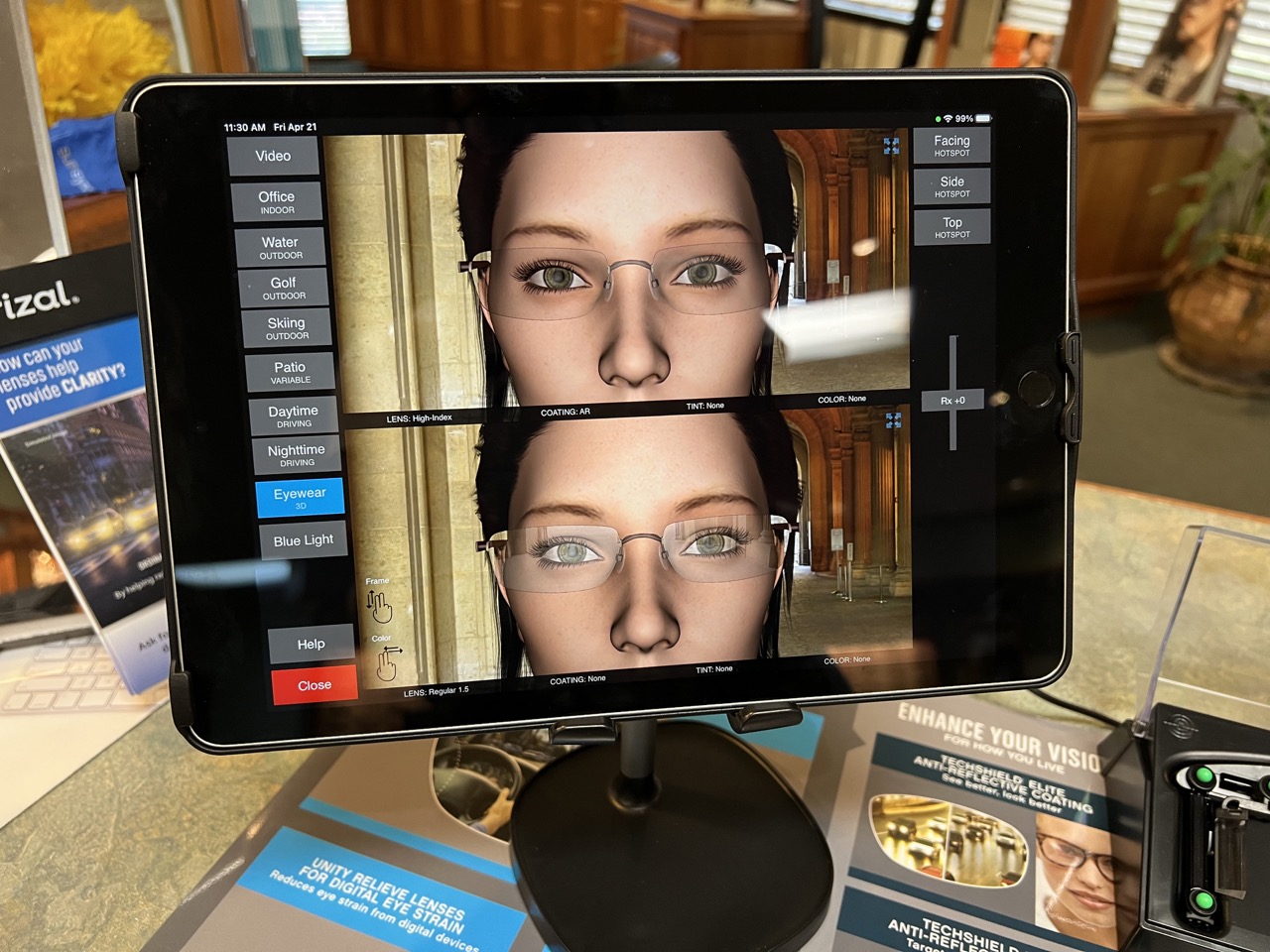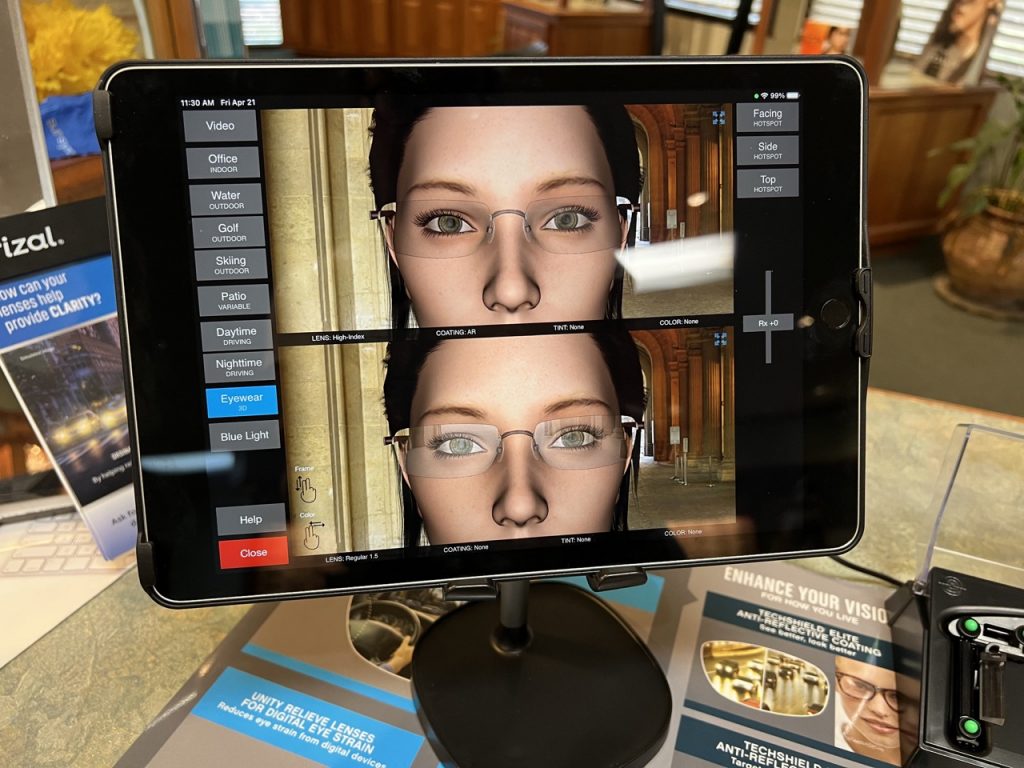 One of the things we strive to do at Gulf Coast Vision Center is keep up with cutting edge technology and equipment to ensure our patients get optimal care and service. One new tool that we are proud to use in our Opticals is the OptikamPad. When choosing a new pair of glasses, OptikamPad gives you a customized experience.
OptikamPad is a device that takes eyewear measurements with minimal human-to-human contact. You can explore how the frame will look on your face and demo different lens options with side by side image comparisons. And it's the perfect option if you can't see yourself in a mirror without your prescription when trying on frames!
Some features of OptikamPad:
EYEWEAR MEASUREMENTS WITH ONE IMAGE
The OptikamPad app allows us to capture all eyewear measurements using one single frontal image. This portable solution offers precise, quick and complete measurements. It's the only solution on the market where you will not need to be at the same eye level to capture measurements.
FRAME SELECTION PICTURE COMPARISON
The Frame Selection module enables you to see how you look in different eyewear. The side-by-side image comparison shows frames of different styles. There are even email and Facebook features to ask for quick second opinions!
INTERACTIVE LENS DEMONSTRATIONS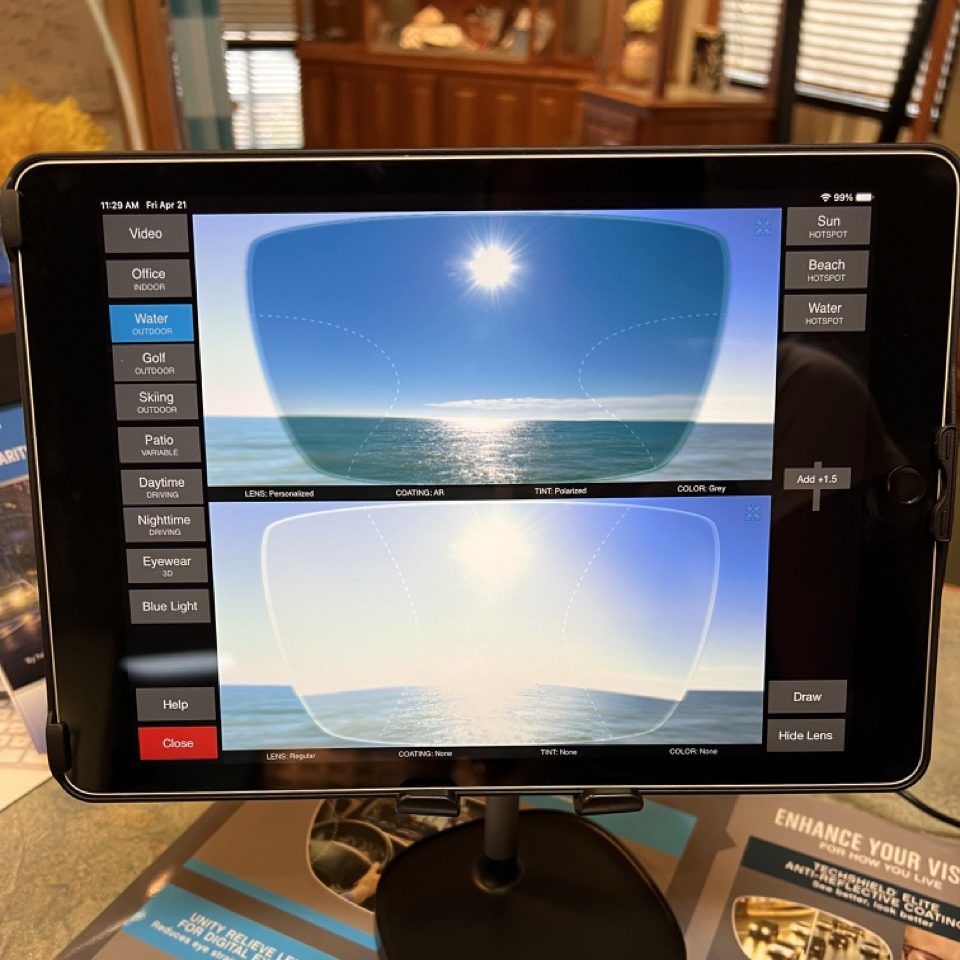 The Lens Demos module allows you to explore different and premium lens options in a quick and interactive way. Demos such as: AR Coating, High-Index, Photochromic, Polarization, Progressives, Color Tints.
AUGMENTED REALITY DEMOS
Use the camera lens on the iPad to see what it will look like through different lens options. You can build your lens by selecting the lens type, the coating and tints and very effectively compare two lens configurations.
This new system is a powerful tool to help provide our patients with the best frame and lens selection experience. We look forward to sharing and using OptikamPad with you next time you are in need of new glasses. Visit us at our Nine Mile, Pace, Crestview or Milton locations.