Where to Get an Eye Exam in West Florida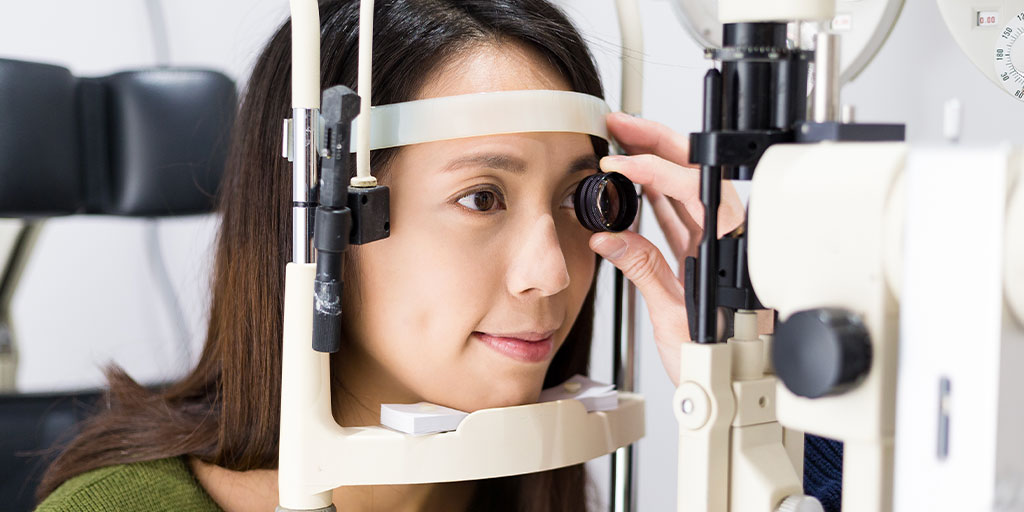 If you live in West Florida and need to schedule an eye exam, you may not know where or how to start your search. Fortunately, Gulf Coast Vision Center has five locations across Pensacola, Pace, Milton and Crestview, Florida. No matter where you live in the West Florida area, a convenient location is nearby.
Once you find the nearest GCVC location, pick up the phone and schedule an eye exam. Feel free to ask questions or address any concerns with insurance, condition or treatment options. Our friendly staff can schedule your eye exam and give you the information to get started. Below we look at important items you may want to consider when next scheduling an eye exam.
How to Find a Reputable Optometrist in West Florida
Finding a licensed and reliable optometrist is easier than ever with all the available resources available today.
Ask Your Friends and Family
One of the simplest and most reliable ways to find an optometrist in West Florida is to ask around. Find out where your friends and family visit and get referrals from the people you know best. When getting a referral, ask specific questions. For instance, discuss the doctor's history, reputation in the community, personal experience with the doctor and any other issues.

"The most comprehensive education of how my eyes actually work and a plan to keep them healthy in 50 years of receiving vision healthcare."
- David S.
Read Patient Reviews
Go online and look at patient reviews. You can find them in various sources such as:
Google reviews
Social media pages (Facebook, LinkedIn, etc.)
Medical Review sites
Better Business Bureau
The optometrist's website
Be cautious when reading reviews. Try to find mature reviews that are objective and unbiased. Try to read reviews both old and new.
Ask for or Look for Credentials
Optometrists are highly skilled eye doctors in Florida who have years of training, certification and experience. Therefore, they should be able to provide the necessary credentials on request. Some optometrists will display the credentials on their website or on the wall of their clinic, where they are immediately visible.
"Professionally run; punctual - no wait at appointment time; very thorough examination; courteous staff and superb care."
- BP
Understanding Your Insurance Policy and What Your Eye Doctor Accepts
There are two things you should never assume. First, never assume that your insurance policy covers all services provided by an eye doctor in Florida. Second, never assume that your eye doctor will accept your vision insurance provider or policy. Instead, contact your provider and eye doctor to discuss your insurance policy before visiting the clinic. Make sure your doctor is in your insurance plan's network. Doing so can prevent any problems from arising during or after your treatment.
Ensure that you are familiar with how your insurance company handles routine and medical eye exams. For example, your medical insurance may cover a medical eye problem, but it may not pay for a routine eye exam. In other cases, your vision insurance may cover your glasses and contact lenses, or your medical insurance may only pay for exams if you have eye health problems.
Dr. Reynolds and his staff are always very professional and take care of all my needs as a customer. Highly recommended.
- Dakota B.
What to Expect During Your Eye Exam
A comprehensive exam will include measuring visual acuity by making you read number and letter patterns from different distances and basic eye alignment tests. But there are additional procedures you'll get during a comprehensive exam.
Color Blindness Test
You will not need a color blindness test every time you see an eye doctor. However, if you have never had a color blindness exam before, your doctor may administer one. A color blindness test analyzes your ability to distinguish between three colors: green, yellow and red.
Ocular Motility
Your doctor will place your head against a headrest and ask you to follow a moving target with your eyes.
Depth Perception
Your eye doctor may perform one occasionally or more frequently if necessary. You will wear special glasses and indicate which shape in a lineup appears closest to you.
Refraction
Your doctor places a device in front of your face and flips between two different lenses, asking you which one provides a clearer vision.
Slit Lamp Exam
Using magnification, your doctor looks at your optic nerve and other areas further back in your eye. This exam allows them to identify symptoms of degenerative diseases.
Glaucoma Test
Once you reach middle age, your doctor may begin testing annually for glaucoma.
Pupil Dilation
Your doctor may dilate your pupils to enlarge them. More light gets into your eyes, and it is easier for the doctor to perform an exam.
Visual Field Test
The eye doctor will set you up at a machine and ask you to press a button every time you see something in your peripheral vision.
Schedule an Eye Exam Today
Contact Gulf Coast Vision Center today at one of our Pace, Milton, Crestview or Pensacola locations to schedule a comprehensive eye exam.